IP Targeting
Through utilizing a unique series of technologies, we are able to help our customers precisely target their customers online using banner and display ads.
We have access to place ads on over 1,000,000 websites that include 30-50 billion advertising impressions per day. This is about 90% of the available daily ad inventory on the Internet. Popular sites where we place ads include Fox News, MSN, CNN, and Yahoo.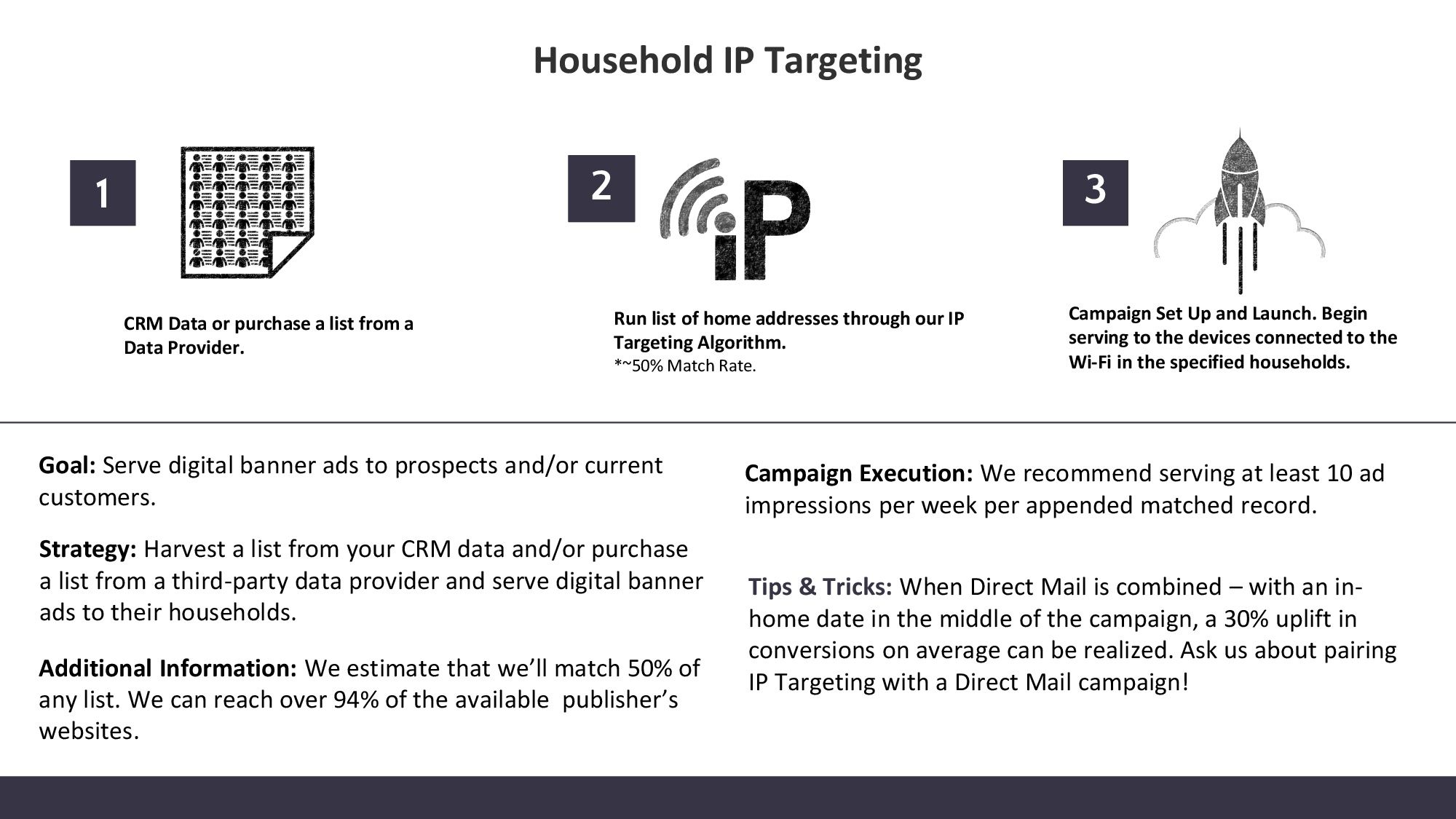 Have questions or want to learn more about IP Targeting? Give us a call!